Selected Clients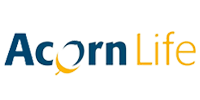 Acorn Life
---
Acorn Life is an Irish owned domestic life assurance company offering protection, savings, pensions and investment products for the local market. Established in 1989 and headquartered in Galway, Ireland, they have a team of over 250 staff and financial advisors managing over 75,000 clients.
---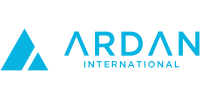 Ardan International
---
The Ardan International wealth management was initially launched in 2013 with the goal of becoming the leading independent wealth platform for the international financial services market. Since then they have attracted Financial Advisers and their investors from all over the world to hold their investments.
---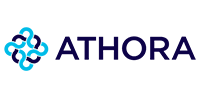 Athora
---
Athora Ireland plc, based in Dublin, Ireland, is Athora's European reinsurance hub. Together with Bermuda-based Athora Life Re, they provide innovative and creative reinsurance solutions to European life insurers. They also expertly manage variable annuities for some 20,000 policyholders, mainly in the UK and Germany.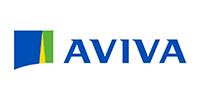 Aviva Life & Pensions Ireland
---
Aviva is one of the largest and most secure financial services providers in the world with over 33 million customers in 16 countries worldwide. Aviva manages total assets of €563 bn, and generated total adjusted operating profit of over €3.5 bn in 2017 from its domestic and international operations. The firm has been serving the Life Assurance needs of customers in Ireland since 1908 and employs 1500 people locally.
---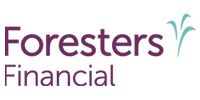 Foresters Financial
---
Foresters Financial is an international financial services provider with a unique history that began in 1874 when they set out to provide access to life insurance for average working families. More than 145 years later, they provide personal insurance, mortgage protection, savings and investing for adults with our ISAs, Lifetime ISAs and Savings & Investment Plans, and for children, Junior ISAs and Child Trust Funds, and pension planning solutions that help families achieve long-term financial health and security.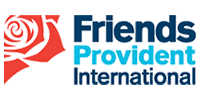 Friends Provident International
---
Friends Provident International has over 40 years of experience in the international life assurance market. They provide savings, investment and protection to customers in Asia and the UAE. With offices in Dubai, Hong Kong, Singapore and the Isle of Man, they have staff worldwide, who are committed to helping their customers achieve their financial goals.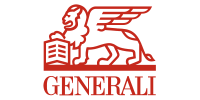 Generali
---
With millions of policyholders worldwide, including some of the world's best known multinational companies and brands, Generali provides a broad and comprehensive range of insurance products, from property and casualty to speciality lines protection, employee benefits and global assistance services.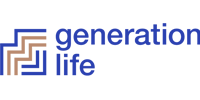 Generation Life
---
As the pioneer of Australia's first truly flexible investment bond, Generation Life has been at the forefront of providing innovative tax-effective solutions since 2004. As a regulated life insurance company, Generation Life offers market leading tax-effective investment solutions that provide a flexible alternative and meet a wide range of investment needs and strategies for all life stages.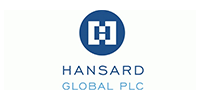 Hansard Life & Europe
---
Hansard International has been providing innovative financial products and services for international clients since 1987. Hansard International forms part of Hansard Global plc, which has been listed on the London Stock Exchange since 2006.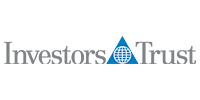 Investors Trust
---
Investors Trust is the global brand representing the ITA Group of companies. ITA Group is an international group of insurance companies and subsidiaries in multiple jurisdictions around the world which aims to supply investors with access to the global markets through an array of unit-link investment products.
---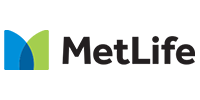 Metlife EMEA
---
MetLife first opened their doors in 2007, bringing their unique range of innovative products and services to people across the UK. MetLife Europe is registered in Dublin, Ireland, and their UK offices are in London and Brighton. Their market-leading flexible product range, including individual and employee protection solutions, are only available through financial advisers and intermediaries.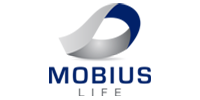 Mobius Life
---
Mobius Life is a UK life insurance company. They operate an institutional investment platform specifically configured to meet the needs of advisers to defined benefit and defined contribution pension schemes. Further they specialise in fund management outsourcing. Mobius Life Limited offers a diverse range of funds from a life-company platform to enable pension schemes to easily access and tailor their investment choices to meet their own investment objectives.
---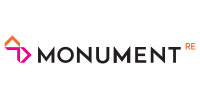 Monument Re
---
Monument Re is a Bermuda based Reinsurer and Consolidator with a proven track record of successfully acquiring and operating portfolios or direct insurers in Europe, primarily those in run-off. They focus on annuity, guaranteed savings or protection product lines.
---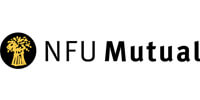 NFU Mutual
---
For more than 100 years, NFU Mutual has provided quality insurance to customers, their families, and their businesses, as well as supporting the communities they live and work in. Headquartered in Stratford-upon-Avon, the insurer aims to provide attentive, local, personal service to more than 850,000 customers through 300 agency offices situated in rural communities across the UK and UK-based call centres.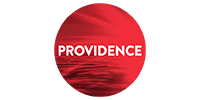 Providence Life
---
Providence develops retirement and saving solutions that enable professional expats to plan for the future, so they can continue enjoying the freedom and independence they cherish in the years to come. As one of the first new offshore life assurance companies in the last 100 years, they have a nimble, agile approach, inspired by the intrepid attitude of professional expats, the modern-day explorers.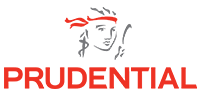 Prudential Assurance International
---
Prudential UK & Europe is part of M&G plc which is a leading savings and investments business and has been caring for customers for over 170 years. It has a long history of finding innovative solutions for customers' changing needs.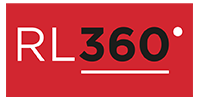 RL360
---
RL360° is an Isle of Man based company which provides a variety of savings, investment and protection products. The company operates globally and look after some £2.2 billion in assets for their clients. Last year RL 360 recorded 24% new business growth. Further they were voted Best Financial Adviser portal in the Professional Adviser International Fund and Product Awards 2013.
---

State Street
---
State Street have extended its current installation of InvestPro by adding box management and Solvency II unit matching functionality. InvestPro is now an integral part of State Street's investment administration product for servicing Unit Linked business of Insurance companies and fund constructs of DC Master Trusts.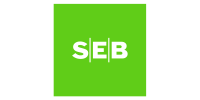 SEB Life
---
SEB Life International Assurance Company Limited, trading as SEB Life International is a life insurance company incorporated and regulated in Ireland which engages in the cross border distribution of insurance based investment products under the EU Third Life Directive.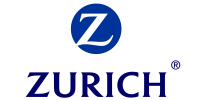 Zurich International Life
---
Zurich International is headquartered in the Isle of Man with over 300 employees based in our Douglas-based office. Zurich International is part of the Zurich Insurance Group, offering life insurance, investment and protection solutions throughout the world.
---